STRENGTHENING COMMUNICATION CAPACITY FOR BETTER CLIMATE RESILIENCE IN THE MEKONG RIVER DELTA (CCBCR)
The Mekong River Delta, which is located in the south of Vietnam, has the highest agricultural production, not only in Vietnam but also in Southeast Asia. This area is also one of the key economic regions of Vietnam that has high population density and also a high demand for water resources for domestic and production purposes. According to the report from the Ministry of Agriculture and Rural Development, the total water demand in 2020 needs about 1.97 million m3/day; by 2025 about 2.65 million m3/day, and by 2030 this figure will be 3.27 million m3/day. However, this report also shows that this year, the Mekong River Delta has nearly 80,000 households facing difficulties in freshwater shortage, thousands of hectares of rice and vegetation died due to the salinization Among provinces in the region, Tien Giang is one of the provinces that has been most affected by the saline intrusion.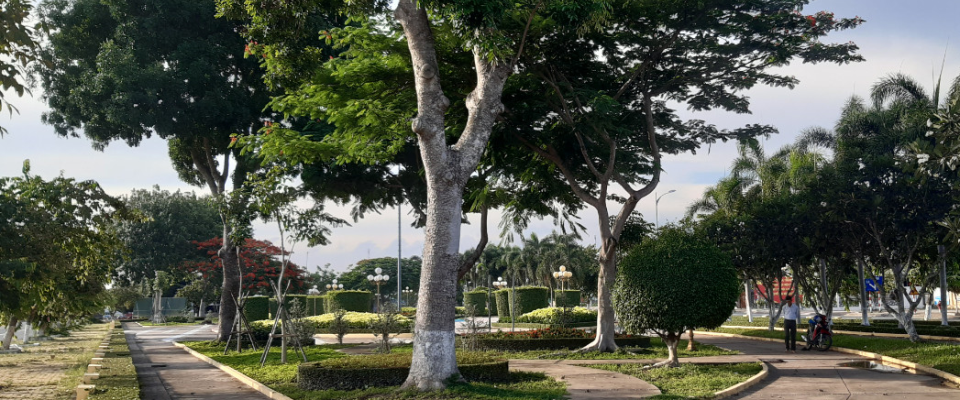 Goal
To mitigate climate change impacts through an effective communication program for better climate resilience in the Mekong River Delta.
Objectives:
To develop and implement a comprehensive communication and information dissemination program for improving resilience to severe saline intrusion in the Mekong River Delta.
To develop and install a saline intrusion early warning system in a pilot province of Tien Giang.
To develop a proactive model of domestic and production water sources for the local communities in the context of saline water intrusion caused by climate change.
– Tien Giang People's Committee;
– Tien Giang Department of Information and Communications;
– Sub-Department of Irrigation, Department of Agriculture and Rural Development of Tien Giang: Coordinate with CECAD to implement the Project;
– Department of Natural Resouces and Environment of Tiền Giang;
– Ministry of Agriculture and Rural Development;
– Youth Union of Tien Giang Province and the Youth Union of Go Cong Dong and Go Cong Tay districts
– People's Committees of communes and districts of Go Cong Dong and Tan Phu Dong
– Ministry of Natural Resources and Environment;
– Finland Embassy in Hanoi;
– Local communities in Tien Giang province and the provinces most affected by saline intrusion in the Mekong Delta.
–  NGOs and International organizations in the field of water in the Mekong River Delta;
– The People's Committees of project districts and communes
– VTV1, VTV2, VTV6, VTC, HTC.
–Tien Giang Radio and Television Station